6 more weeks of winter or an early spring? Groundhog Day is here
Groundhog day is here and this year everyone is eager to see if Punxsutawney Phil will see his shadow or not. If Phil sees his shadow then we should expect more winter, and if no shadow then we are set for an early spring.
This sounds great but unfortunately, Phil is not the world's best forecaster. The groundhog shadow theory has about a 35-40% accuracy, and we know down here in south Louisiana that we can see winter, spring, and summer all in one week.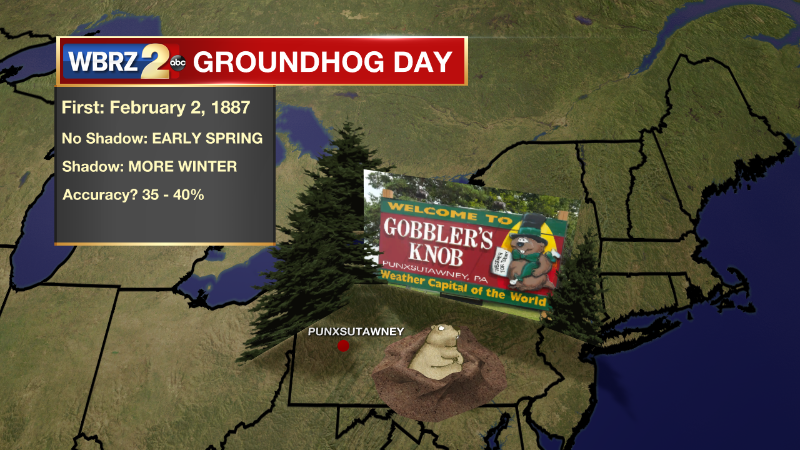 In Punxsutawney, PA temperatures this week will be below freezing but plenty of sunshine in the forecast. Phil will have a good shot of seeing his shadow which would leave us with six more weeks of winter.
Down in New Iberia, the Cajun Groundhog, Pierre C. Shadeaux will also give his forecast. The Nutria commonly known as Boudreaux will put a nice Cajun spin on Groundhog Day. Instead of Pierre predicting more winter or an early spring, the Nutria predicts if we will see a longer spring and shorter summer.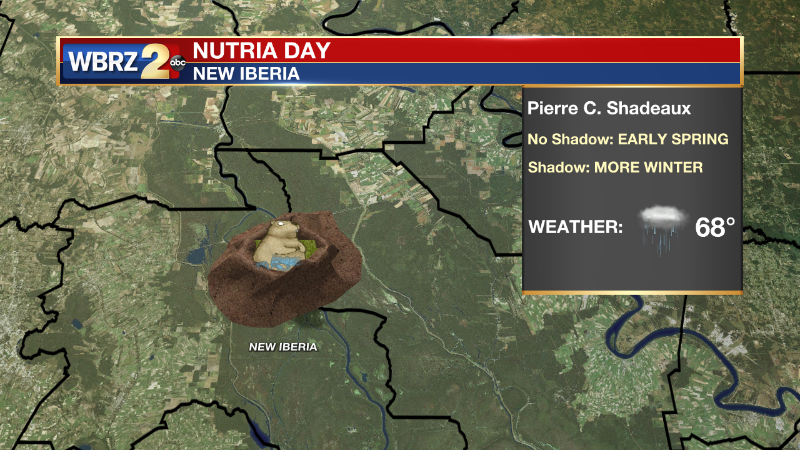 Pierre C. Shadeaux all started a couple years ago when a local from New Iberia noticed all the rave about Punxsutawney Phil and decided it was time to add a little Cajun flair.
The forecast for south Louisiana on Groundhog day will leave Pierre as just a wet nutria. Widespread showers and storms are expected as a cold front moves through the area. For more on your forecast click HERE.
More News