2une In Tails: Adopt Panther
2une In is partnering with the Companion Animal Alliance in Baton Rouge for 2une In Tails! This week we are meeting Panther. He is available for adoption, and get this: his adoption fee has been waived!
To adopt email adopt@caabr.org to inquire about Panther or call CAA at 225-408-5360 .
Meet Panther! He is a 80 pound black Labrador Retriever mix who loves to play with stuffed squeaky toys. Panther likes being outside to play fetch, go on casual walks, and is a fan of water. While Panther is always ready for an outdoor adventure, he also likes to cuddle on the couch and snuggle up for naps. At first, Panther will be shy, but in no time he will follow your every move and be your favorite companion. Panther does well with small, medium, and large dogs. However, he is not a fan of cats. Based on Panther's foster family, he has also been around older and younger kids and does well with them. Panther is crate, leash, and almost 99% house trained. He knows the commands "sit" and "leave it."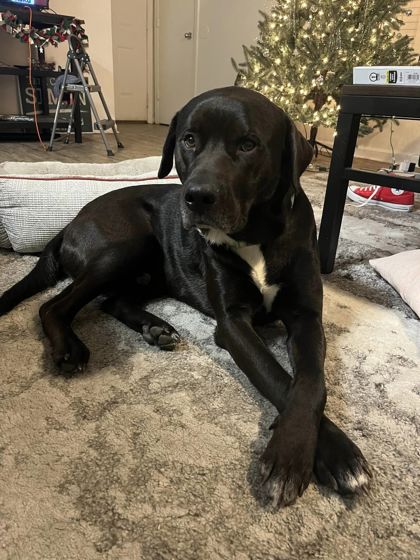 If you are interested in adopting Panther or learning more about the adoption process you can visit the Companion Animal Alliance, email adopt@caabr.org or click HERE.
CAA is located at 2550 Gourrier Ave., you can always stop by!
More News